You don't need a university degree to get into digital marketing. Although a requirement for some companies, it's not as important as having good knowledge of digital marketing and how it works.
A college or university degree will not teach you something more than a good digital marketing certification or give you the experience of hands-on work, and employers know this.
With or without a degree, nothing stops you from offering digital marketing services as a freelancer or agency owner, which makes digital marketing a great profession.
In this guide, you'll learn the exact steps to follow to break into the online marketing industry. It will teach you how beginners can start a career as digital marketers without having a degree or prior working experience.
How to Break Into Digital Marketing
These are the 10 steps to follow to get into digital marketing without a degree.
Step 1: Examine the requirements of digital marketing jobs
Since your goal is to start a career in digital marketing, you can begin your journey by analyzing what digital marketing skills are high in demand now. There is no better way to do this than looking at what employers look for.
Visit popular job search websites like glassdoor, indeed, and payscale, and search for digital marketing jobs. Look at the requirements and examine the 'required qualifications.'
You will notice that having a degree is optional and not a requirement to apply for a job. What is more important is the skills you have and working experience.
If you're starting now and have no experience, narrow down your search to entry-level digital marketing jobs. There are many entry-level jobs that you can pursue that don't require a marketing degree or working experience.
For example, look at this job posting:
It pretty much summarizes the most common requirements of marketing jobs for beginners.
To make your analysis more specific narrow down your search further to include only remote jobs (if you plan on working from home) or jobs in your local area. This will help you get a more accurate picture of what jobs are available.
Don't apply for a job yet and don't be disappointed if you don't have the required skills. We'll see below the best way to build your online marketing skills and get ready to break into the exciting world of digital marketing.
Step 2: Find the highest paying jobs
While doing your analysis, it's also a good idea to look at the salaries. The average salary for a digital marketing specialist is around $40K per year and it gets higher as you get more experience.
But, not all digital marketing jobs are equal. A digital marketing specialist wears a lot of hats and has a wide range of skills and this is not something that everyone wants or can do.
As you can see in the comparison graph below, you can get into digital marketing as an SEO Specialist or social media marketing specialist. These jobs require fewer skills but they also offer lower salaries and fewer career opportunities if you plan to work in the marketing department of a big company.
To sum up, the reason you're doing this exercise now is to find what jobs are high in demand in your area, what skills are needed, and how much they pay.
Having this information in hand will help you build the necessary skills and pursue a career in digital marketing.
Step 3: Enroll in a digital marketing course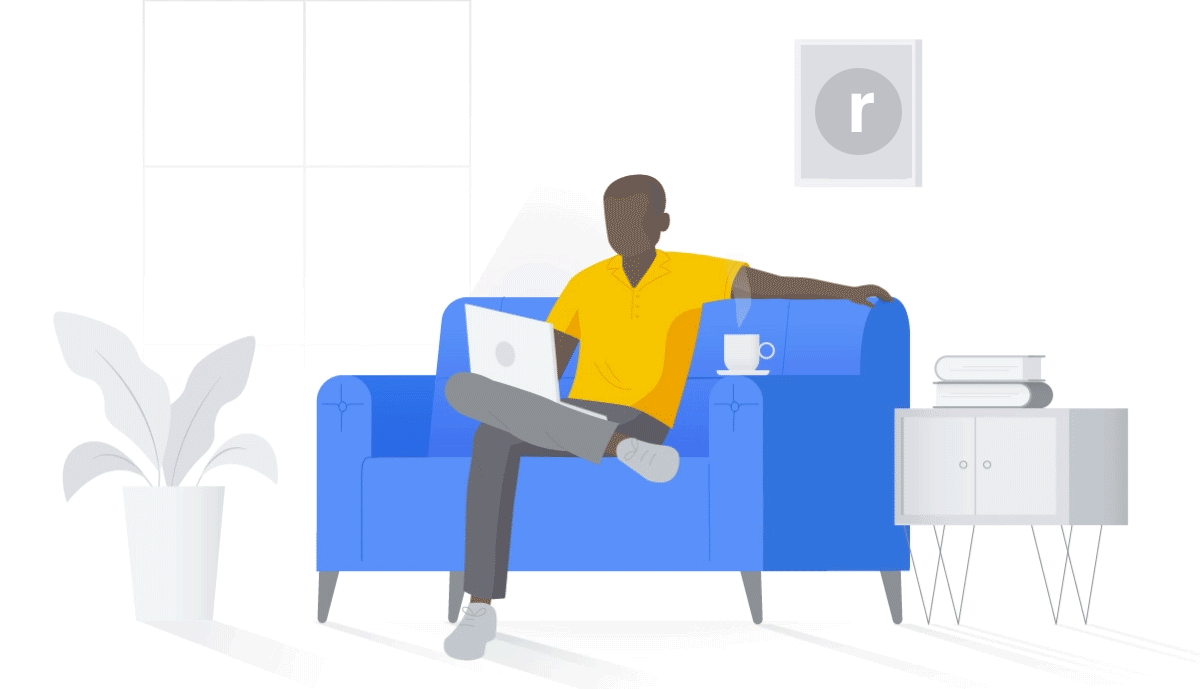 If you don't have a college degree, the best way to build your digital marketing skills and equip your CV with a recognized accreditation is to enroll in a digital marketing course and get certified.
Following a good digital marketing course is the fastest way to get a solid understanding of what digital marketing is and how it works.
In the absence of a college or university degree, you can use your digital marketing certification as a way to prove to your future employer that you know the basics and have the willingness to learn and build your skills.
When choosing a course, make sure that:
It covers a wide range of digital marketing topics (SEO, content marketing and Google Analytics are the absolute minima)
It comes with a certification.
It's updated regularly.
It comes with a money-back guarantee.
We did our research and crafted a list of the best online digital marketing courses and digital marketing certifications you can follow and learn digital marketing.
The top 5 are:
Step 4: Start a digital marketing blog
Digital marketing is a highly practical process, and the only way to find out if you have the skills to work as a digital marketing professional is to practice.
Only when you start blogging and get into the mindset of optimizing a website for search engines or run advertising campaigns you'll understand what you have learned in a course and through studying.
Since your goal is to get into digital marketing, my recommendation is to start a digital marketing blog and not any other type of website. When you start blogging on digital marketing topics, you can benefit from a number of things:
It will help you comprehend the different concepts better.
It's good for your personal brand.
It's good for your CV (in the absence of a degree and working experience)
It's the starting point of becoming a freelancer or starting your own agency
It will give you the confidence you need for a job interview.
Step 5: Choose a specialization
One of the first things you'll notice when you start looking through job requirements and courses is that digital marketing has a number of specializations.
For beginners, this is too much information to absorb so it's best to start your career by choosing a specialization. Once you become an expert in one area, you can expand your skills to cover more areas and eventually become a digital marketing manager.
Here are some tips to help you make your decision:
Digital Marketing Specialist – has good knowledge of digital marketing and knows how to run campaigns on different marketing channels. It has a wide range of skills and better career opportunities than other specializations.
SEO Expert – has great SEO skills. Knows how to do keyword research, can fix technical SEO errors, optimize content for search engines, rank websites high in the search results.
Content Marketing Specialist – knows the ins and outs of content marketing. Loves writing. Can design, implement, and optimize content marketing campaigns.
Social Media Specialist – has the skills to run campaigns on social media networks to promote a brand or products. Can analyze the results of social media campaigns. Manages the social media presence of a company.
PPC Specialist – can run paid campaigns on Google, Facebook, Bing, and other networks. Knows how PPC platforms work and how to use them to target the right audiences.
Email Marketing Specialist – has the skills to run email marketing campaigns and convert visitors into leads and customers.
Affiliate Marketing Specialist – is responsible for expanding the affiliate program of a company.
In regards to the best order to follow, it's always recommended to start with SEO. SEO is at the core of any digital marketing strategy and one of the highest-paying jobs in the industry.
Step 6: Follow the work of established digital marketing experts
When you break into a new career, especially one that needs a lot of studying and practice, you'll need inspiration. A great way to get inspired is to follow the work of established digital marketing experts.
Experienced marketers tend to maintain an active blog and they share tips, success stories, and case studies that will help you get the inspiration you need to keep working until you reach your goals.
I've been working in the digital marketing industry for 15+ years now and reading other blogs is something I do on a daily basis. Digital marketing learning is a continuous process and there is always something new to learn.
My recommended blogs are:
Step 7: Become a digital marketing freelancer
Let's recap the steps so far:
You've done your research and know which marketing jobs are high in demand now and how much they pay.
You've gone through a course and know the basics of digital marketing.
You've started blogging to teach others what you have learned about digital marketing and started using your blog to test different digital marketing techniques.
You have identified which websites to follow to enrich your knowledge and stay in sync with the latest developments in online marketing.
The next step before applying for a job is to become a digital marketing freelancer. There are a couple of reasons why you need to take this path before doing anything else.
It's the first step for building your portfolio. Even if you work with a couple of clients, this is much better than having no client experience and it can play a role when applying for a job.
It will help you understand what clients need and how the freelancing process work. Maybe you can decide that going full-time as a freelancer is what you want to do so no need to look for jobs.
It will make you some money and give you the confidence to move forward.
The best way to secure your first client as a freelancer is to view the jobs posted on Upwork, Fiverr, PeoplePerHour that are related to your specialization.
View the client requirements and reply fast to their applications. Keep your prices low and try to satisfy the needs of the client. Upon completion of the job, ask for a review, and post it on your blog and CV.
Step 8: Apply for a digital marketing job
Once you get to this point, it's time to apply for a real job and start a career in digital marketing.
If you have followed the steps correctly, by now you should have a good understanding of digital marketing and some working experience either on your own blog or through freelancing.
You also know from steps 1 and 2, what are the job requirements and which positions are available in your area.
When you apply for a job, make sure that:
Your CV is updated with your certifications, customer reviews, and working experience.
Don't hide the fact that you don't have a college or university degree. What is important for employers is what skills you have and how you can help them with their campaigns.
When asked for an interview, make sure that you appear on time (whether it's a physical interview or online).
Prepare for the interview by familiarizing yourself with the company and what services they offer, who is the manager, when the company was founded, etc
When asked questions that are a bit technical, don't tell them the theory (they already know this) but the practical steps you would follow to complete the specific task.
When you don't know an answer, be honest. It's better to say 'I don't know' rather than giving a wrong answer.
Be yourself. There is no reason to panic. If you don't do well in this interview, learn from your mistakes, and apply for the next one.
Step 9: Start your own digital marketing agency
Another way to work in the digital marketing industry without worrying about degrees or job interviews is to start a digital marketing agency.
It will be difficult in the beginning but with the right approach and patience, everyone can do it.
In the case of starting your own business, you'll need additional skills like managing a business and working with remote teams, so it will be a good idea to spend some time learning how to do these tasks.
You won't know everything from day one, entrepreneurship is an ongoing process but don't get stressed, stay positive, and look for the big picture.
The most challenging part of having a digital marketing agency is finding new clients.
Advertising is generally not an option because the costs are high so the most efficient way is through blogging, retaining your existing clients, and getting new clients by referrals (from existing clients).
I started my business almost 20 years ago and built a portfolio of hundreds of clients exclusively through blogging.
Some tips to help you get new clients from your blogs:
Choose topics that potential clients may search for. If your target market is small business owners then make sure that on your blog you answer questions or give advice that will be helpful to them.
Use simple language. Small business owners looking for digital marketing assistance probably don't understand technical terms so speak their language.
Make it easy to contact you. A simple contact form is enough to get a lead. Don't ask users for too many details but get the lead and ask them questions during your meetings.
Blog consistently. In order to get any results from blogging, especially in a saturated niche as digital marketing, you need to create a lot of good content for a number of months before you get enough targeted traffic that will convert into customers.
It's a lot of work but if you persist, sooner or later you'll start getting enough leads to sustain and gradually grow your business.
Step 10: Build your personal brand
To become a successful digital marketing professional, you need to be recognized as an expert by other people in the industry.
The only way to achieve this is to build your personal brand. You need to do this even if you work in another company, doing work as a freelancer or running your own agency.
The best methods to build your personal brand are:
Maintain an active digital marketing blog – I've stressed this a number of times so far and it's of great importance. Your blog is the front door of your business and a reflection of your skills and knowledge.
Grow your social media following – create an account on Twitter and LinkedIn and build your following. Facebook is also good but not that important for business purposes. Digital marketers tend to use Twitter and LinkedIn more. Make sure that you follow the industry leaders and try to get some people to follow you back. Being followed by other digital marketers is important.
Guest post on other blogs – Guest posting besides being an additional source of traffic and good for SEO, it's also great for establishing your personal brand. Try to get published on high-trusted digital marketing websites and demonstrate your expertise.
Create a YouTube channel or podcast – if you feel comfortable in front of a camera and speaking, starting a YouTube channel is great for your personal branding.
Network with other professionals – attending events and networking with other professionals is worth gold. Building friendships and personal relationships is a great way to gradually build the reputation of your personal brand.
Publish case studies and success stories – this is perhaps the best method to prove to others that you are a digital marketing expert. Publishing real case studies and sharing your success stories (for work you do on your blog or clients), will get the attention of the industry faster than any other method.
Don't worry if that sounds too much work now, these are tasks you will execute gradually and as time passes, it becomes easier to get recognized for your work.
Key Learnings
Getting into digital marketing without a degree is not as difficult as it sounds. While having a degree is good and a requirement for some jobs, having good knowledge of digital marketing and some experience is more valuable.
I know from experience that most employers don't care if you have a degree or not but they care if you're the person that can do the job efficiently.
The best way to demonstrate your skills and expertise is to show them examples of your work. If you know how to rank websites on Google, how to run profitable PPC campaigns, how to do keyword research correctly, and how to write great content, then you don't need a degree or other qualifications to secure a digital marketing job, work as a freelancer or start your own business.
If you're starting now from scratch then your first step is to enroll in a course and start learning what digital marketing is all about. Learn the different concepts and get a certification to add to your CV.
Once you know the basics, it's time to practice and experiment in real-world scenarios by applying what you've learned in your own blog.
Take some time and build a great blog and then go out and pursue the job of your dreams or become your own boss. It will require a lot of hard work and patience but there is nothing stopping you from getting into the exciting world of digital marketing.