Many beginners to blogging have the same question: Is it possible to make a living out of blogging? The short answer is YES but there are a number of parameters to take into account before deciding to drop everything else for the sake of blogging and a number of things to do in order to start making real money from blogging.
I make a living out of blogging for many years now but this did not happen overnight. I did not wake up one morning and decided to leave my day job and become a full time Digital Marketer. It was the result of hard work, trial, and error, patience, and knowledge that helped me make this decision.
So, let's take it from the beginning. There is money on the Internet, that's a fact. There are also a lot of ways to make money online so there is no one model that works, but many models that someone can use to generate revenue.
While this sounds very good, there are also a lot of obstacles, huge competition, and dangers you need to overcome almost on a daily basis.
How to prepare for becoming a full-time blogger
Before even thinking to make blogging a profession, you need to be well prepared. You need to have a plan and achieve real results (i.e. to actually make some money) before switching to blogging as your full-time job. So, until that point, you can consider yourself a part-time blogger (even if you don't make any money) and work towards becoming a pro.
Learn how the Internet Works
Regardless of the model you will choose to make money online, you need to have a clear idea of how the Internet works.
If you are new to this field, you have a lot of reading to do in order to understand concepts related to the online World like: how google search works, how to make money with adsense, how social media works, what is affiliate marketing, how to create a website and many many more topics related to Digital Marketing.
Read case studies and learn from people that already make money online
By reading case studies or success stories you can learn a lot of things, get ideas, and find the motivation to go through the hard work needed to make a living online. Start by reading these:
There are many more case studies of people and businesses who managed to make a lot of money on the Internet but don't believe anything you read. As you get more experienced you will be able to spot fake case studies easily but until then concentrate on the ones that are proven and real.

The same is true with people, a lot of people claim that they can teach you how to make money but in reality, the only thing they are after is your money by selling you 'hope' or a scheme that will make you rich overnight.
[Tweet "Don't spend your time chasing dreams but spend it building them #SEO #blogging #quotes"]
Real success takes time and a lot of years of hard work and it's not in a product or service you will buy online so don't spend your time chasing dreams but spend it building them. Follow these people on twitter and you will learn a lot about their business plans and marketing methods:
You can also follow me on twitter.
Experiment
The only way to learn online marketing is to experiment. Do you have an idea about a new website or product? Go for it especially if you don't have much experience in your hands. By experimenting you will be able to learn a lot of things that you cannot read in a book or article.
Experimenting will also help you understand how difficult or easy it is to make your ideas reality and how much more studying you have to do to reach a point that you feel confident about your work and the results you can achieve.
Blogging Resources
Best Blogging Courses – a list of the best blogging courses (Free & Paid) to learn how to blog like a Pro. Highly recommended for beginners to blogging.
Create a plan and stick to it
Once you feel that you did enough experiments and learned the basics, it's time to make it more formal by creating a plan with more specific targets and goals.
Whichever the model you will choose (as you will read below), you will need a website and this is usually your starting point. When thinking about your new website, make sure that you have an answer to these questions:
What is the purpose of your website?
What will be the design of the website?
What kind of content you will publish?
Who are your potential readers?
Where to find them?
Study and learn as many details as possible about your niche and competitors.
How do you plan to monetize your website?
After you have everything clear in your head it's time to start work and this is usually the hardest part. It's one thing to wish to have an Internet business and another thing to actually work to make a reality.
What do you need first and foremost to make money online?
Those that read the case studies mentioned above should now know that two things are the bare essential for online success, traffic and patience.
Traffic makes money, whether is people visiting your website or following your brand on social media or people in your email list. If you have the traffic you make money, if you don't manage to get enough traffic then you won't make any money.
Growing your traffic, social media following and email list takes a lot of time and that's why patience is considered a success factor. If you are not patient enough to wait to grow those in the levels that can be monetized then you will fail.
All the people mentioned above that make a small fortune every month, worked for many years before they reach that point. I know and studied their stories very well and if you analyze the work they have done all these years you will understand the effort it takes.
Different models to make money online
As I said in the introduction, there are many ways to make money online and by knowing them you can choose the model that is closer to your skills and knowledge.
Blogging for money
If you like writing then you can make money by either writing for your own blog and monetize your content with advertising (see below) or you can get paid to write for others. The best place to start is by using services like upwork, where you can find a lot of writing jobs.
The money you will be paid for writing depends on the topic and the quality of content you can provide. The competition (among writers) is very intense so you need to have samples of your work to send to potential customers to showcase your expertise.
Advertising
Website or blog owners who have a decent amount of traffic and lots of published content can use advertising platforms (like AdSense or alternatives) or even direct advertising, to monetize their content. Read my previous article on how to get your blog noticed quickly and get more traffic.
The amount of money you can make depends on how much traffic you get and the niche. For example, the SEO niche pays more money per click or CPM compared to the fitness niche. Use the google keyword tool to get an idea of how much each keyword 'pays'.
Affiliate marketing
Affiliate marketing is a model where you don't sell your own products or services but you promote other products and get a commission when a sale is made.
Marketers that can do affiliate marketing successfully can earn more than advertising. Shareasale is a good place to find products to promote and this Forbes article talks about affiliate marketing myths to avoid.
Selling products (eCommerce)
Ecommerce is one of the most popular ways to make money on the Internet. The concept is simple: you sell products through an online store. Ecommerce success though takes a huge amount of work because you don't only need to find ways to get more traffic to your online store but also to convince visitors to purchase a product from your shop.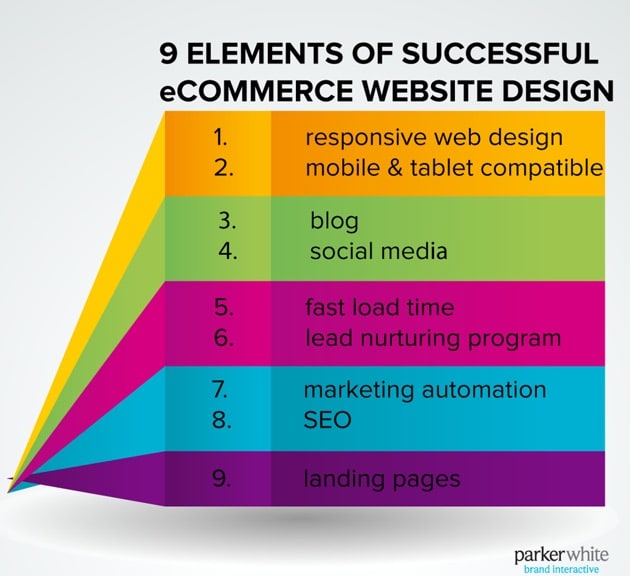 I don't sell and products online but I am currently doing SEO and other work for a number of customers that sell products online and the recipe for success summarized in a sentence is: good products, easy to use website, trust, and transparency, good promotion methods.
Selling services
Besides selling products, the Internet is a good place to sell your services. Graphic designers, website designers, SEO's, software developers, and many other professionals, can use their websites to find customers and promote their services.
How much money can you make online?
I am sure that everyone reading this article is looking for the section with the numbers. In other words how much money can you make online and is it worth it?
There is no one answer to this question, you can make from a few hundred dollars per month to a few thousand. If you take another look at the case studies above, you will see full-time marketers that make $100K per month and others that make less but still above the average salary you can get in a normal day job.
What you need to understand is that the amount of money you will make depends on how well you will use the Internet to get traffic to your business, how successful you will be in monetizing the traffic, the type of products or services you will be selling, your profit margins, competition and many more.
Some more examples from clients I have worked with that make a considerable amount of money online:
Selling Jewelry Online
Selling educational courses
Promoting FX Trading companies
Promoting stocks
Travel agencies
Boat Rentals
Selling fashion items (clothes, sunglasses, shoes)
Promoting 'Job hunting' websites.
The list is bigger but the idea is that almost anything can work provided that you do it right.
Risk factors you need to take into account
In the introduction of this post, I mentioned that there are a lot of obstacles and dangers you need to avoid when working online. In particular, you need to make sure that:
You never violate any Google Guidelines – that can destroy your business and efforts.
Don't lose your time on 'get rich quick schemes'.
Don't base your income on only one method – better to receive income from multiple methods so that you have a 'plan b' always in place.
Don't depend on only one source of traffic – while building your organic traffic try to get exposure from social media and definitely build your own email list.
How do I make money online?
I don't use all the models described above but only 2. I own a few websites that generate income through AdSense and I also sell SEO and other Digital Marketing Services through my business website.
It took me more than 5-6 years to get to the point of making a decent income using the above techniques and during the process I failed a lot of times. Blogging is what drives traffic to my websites and also through blogging is how I get new customers for services.
The bottom line
The bottom line is, yes you can make a living online provided that you have the courage to build a solid online presence. It is not something that can be done in a few months but it may take years to reach this point but for sure it can happen…